Bike bottle, spare tube and a bike lock? The list goes on… Simply having a bike is clearly not enough! Knowing that you have the right gear is not just a practical victory, it also takes a weight off your mind, adding ease, safety and comfort to your ride. But how do you know which items are essential and which ones can be left at home?

As a general rule, the amount of equipment you need depends on the length of your bike ride. You want to be carrying just enough of everything you need – but not to the extent that you are laden down like a packhorse. Confident kids that have already turned into self-sufficient cruisers will embrace the idea of carrying their own ride essentials (plus the odd souvenir they pick up on the ride). We have compiled a guide of useful woom accessories and handy tools that will boost your child's experience. What's more, we'll also examine what can safely be left at home to save you breaking into an extra sweat under the load.
Bicycle bags
Avoid burdening your child with a backpack full of supplies and spare clothes as this will have a negative impact on their stability on the bike. Consider frame bags as the least disruptive carrying method: they give your child the liberty to carry their most important equipment (and ride-acquired treasures) without adding any additional weight to their back. The ultimate companion for older kids is our SLOFF frame bag (for the woom ORIGINAL 4, 5, and 6). Attached with multiple Velcro straps, this spacious bag won't budge an inch, keeping their essentials safe even on the rowdiest descents.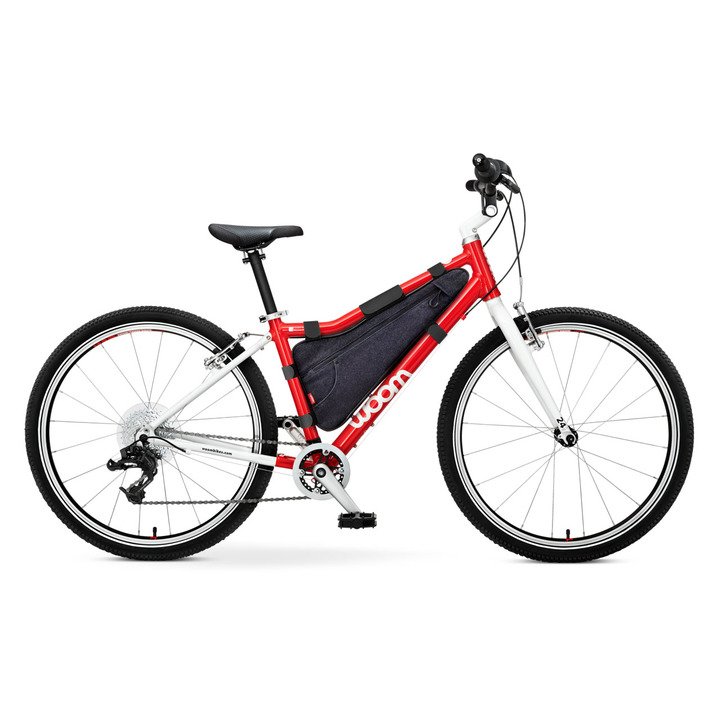 For rides when additional cargo is necessary, try to split the weight across the bike using various bags. Spread the weight evenly on the left and right-hand sides to maintain good balance and a smooth ride–there's nothing worse than fighting gravity. When it comes to front–rear weight distribution, follow the golden rule of 60:40.
Bike bottles
Cycling is thirsty work – especially when you're a kid that enjoys nothing more than going full-gas on the pedals. Every cyclist should therefore make sure they have got a bike bottle within arm's reach on their own bike. This includes your child, who will now be free to drink at their leisure after dropping the family bunch and cruising ahead of the pack. ;) Staying hydrated is not usually a top priority for kids so ensure that you stop regularly and encourage them to sip on their bottle – don't wait until they say they're thirsty.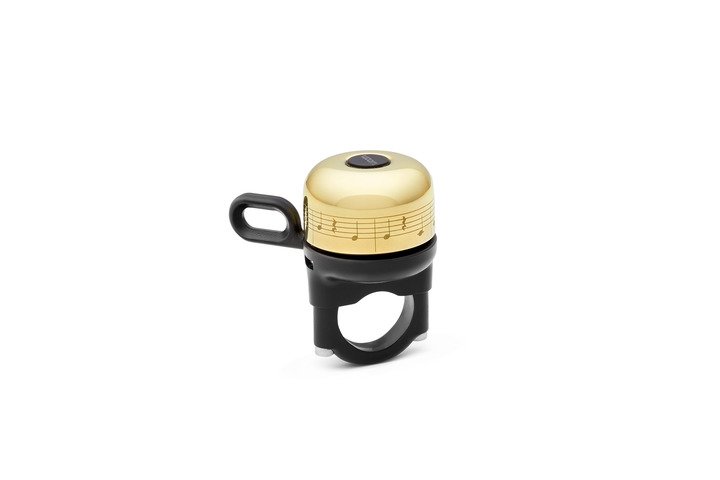 Bicycle bell
Whether in traffic or the great outdoors, bells are crucial so that your child can alert others to their presence and do their part to avoid crashes with pedestrians or other cyclists. In many countries, bells are mandatory when riding on the roads. When mounting a bell, make sure it's within easy reach of your child's thumb without requiring them to lift their hand off the bars. This leaves the rest of their fingers free to grip the bars while they ring the bell and tug on the brakes if necessary. Our clear, vibrant-sounding VIENNA BELL and BING bicycle bells can be reached easily with the thumb and have a loud tone so that your child is heard amongst the traffic.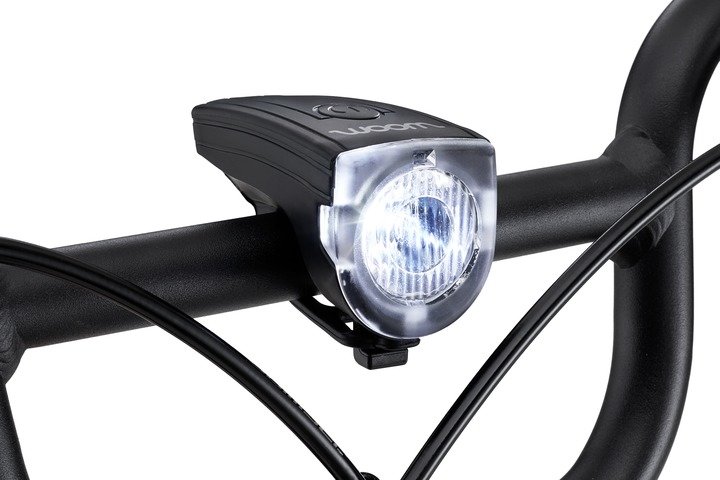 Bicycle lights
Let's set the scene: you are either having one of those great rides with your kid that the time flies by quicker than you realise. Or perhaps the planned ride has simply taken more time than anticipated. Either way, the sun is starting to set. Visibility is now key – both to see and be seen. Bicycle lights are not just a practical measure to make sure your child is visible to other road users – they are also mandatory in most countries. However, most bicycles are not fitted with lights as a standard feature. Fortunately, our CYCLOPE bicycle lights step up to save the day. Easily retrofitted, they do not require any tools and are USB-rechargable. Note: for matters of your child's safety, this is not an area we recommend trying to make weight-saving gains.

Naturally, you don't leave anything to chance when out riding with your kids. What with rain gear, a spare sweatshirt and tools, it will not take long until your backpack is bursting. But is it all strictly necessary and do we really need to be prepared for every eventuality?
Apparel: too much, too bulky, or just plain wrong
Good planning goes beyond picking your route. Taking a look at the weather forecast is a key element of any pre-ride routine. This puts you in a better position to decide on appropriate clothing:
When the weather forecast predicts blissful sunshine, make room for swimming costumes and a small towel in a bag. Your heavy rain gear can stay at home today. Result!





You will never go wrong with a spare pair of

cycling socks

for your child; puddles have something of an irresistible allure when you're young! A

spare t-shirt

is a must –­ given the risk of sunburn, your child should make sure they have got a dry t-shirt to change into after a dip in the stream. Riding in a wet or sweat-drenched t-shirt is not just unpleasant, it is also a one-way road to getting cold – especially during descents or when riding through shady, tree-covered woodland.





For morning rides, start with a

temperature check outside your front door

. In the shoulder seasons of spring and autumn (and even in summer depending on where you live), days often start cooler than anticipated with a freshness in the air that lifts during the day. Throw on versatile items like a lightweight jacke

t, a

tube scarf

a

nd gloves. There is always room in a backpack or frame bag for such items.
Chain lube, shock pump, spanners?
Put it simply: you are not a mobile bicycle workshop. Instead of carrying the contents of your shed, make time in the days leading up to the ride to check your bikes and, if necessary, get them serviced by a professional mechanic. You need a multi-tool, mini pump, puncture repair kit or a spare inner tube. Should any minor mechanicals occur, you will able to fix them.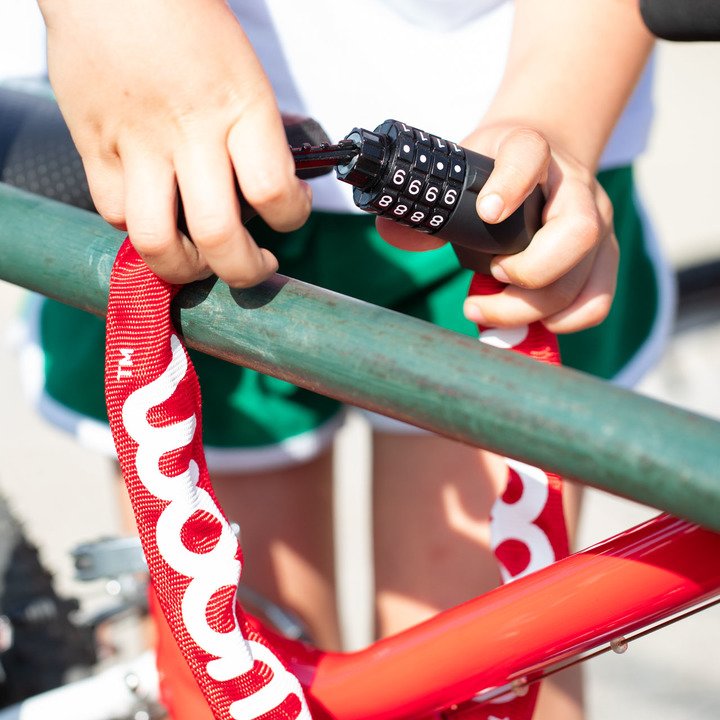 Bicycle lock
Route choice and destination determine whether a bicycle lock is strictly necessary. Headed to an adventure play park, zoo, or outdoor swimming pool? If so, a bike lock is vital so that you can leave your bikes locked up securely at the entrance. For visits to grandparents, friends or relatives – places where the bikes can be stored in a garden or garage – you can sacrifice the additional weight of the bike lock and leave it at home. The same applies to rides with an idyllic picnic stop. Simply keep your bikes within view.
So, tell us, what are your ride kit essentials? We are curious to hear what you and your kids can't go without!